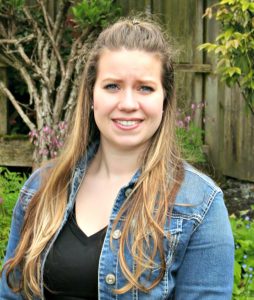 Orthodontic Assistant
I am the newest member of Orthodontics Exclusively. I was born and raised in Arlington, with my sibling and best friend, Andraya. In my free time you can find me teaching dance at PAC West or making San Juan Salsa at my family's company. I currently reside in Lake Stevens where I just rented my first house with my wonderful boyfriend, Erik. I have been in the dental field for a year but am excited to apply to hygiene school next spring. If you don't find me working, dancing, or making salsa, I am most likely in the mountains hiking and camping!
Favorite Quote: "Anyone who thinks that sunshine is pure happiness has never danced in the rain!"
What I love about Ortho Exclusively: Everyone has been so welcoming, friendly, and helpful!