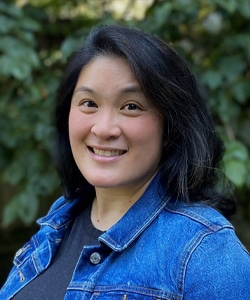 Orthodontic Assistant
I switched careers in March 2022, from working in the veterinary field for eight years, to orthodontics. I graduated from California State University in Hayward, California with a bachelor's degree in Hospitality Management & Tourism. My previous work experience includes law enforcement and firefighting in California. In my free time, I enjoy hiking, backpacking, adventuring the great outdoors with my husband accompanied by our two large dogs, and riding my beach cruiser bike on local trails with friends.
Favorite Quote: "How will you know if you like something, until you try?"
What I love about Ortho Exclusively: Our employee camaraderie and interacting with our patients.